Taxi Transfers To and From Tenerife Los Rodeos Airport
Find Unbeatable Value Taxi Transfers


North Tenerife Airport Taxis - Fares, Distances and Where to Find Them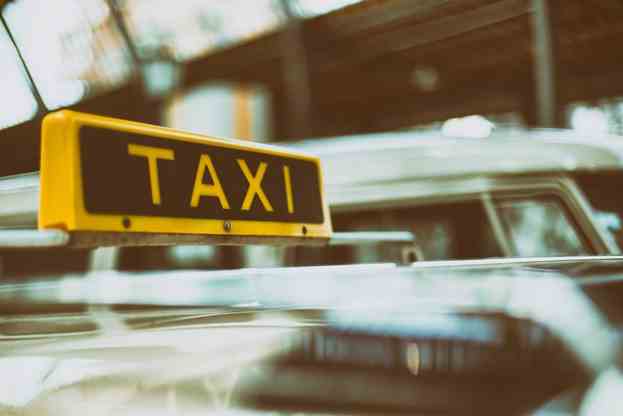 Tenerife North Airport is the smaller of the two international airports serving the island of Tenerife, with around four million passengers per year. Tenerife South Airport, found on the other side of the island, is the larger of the two, with over seven million passengers per annum. However, Tenerife North is the ideal arrival point for many local and international tourists, as it is located just 11 km, or 6.8 miles from Santa Cruz, the capital city of Tenerife. Tenerife North Airport handles mainly inter-island traffic, between all seven of the Canary Islands, and domestic flights, to mainland Spain. Tenerife to Madrid is the busiest route at the airport. Taxis are available for travel to all destinations from the airport, and are generally a popular form of transport. However, taxis are always more expensive than the public buses in Tenerife.
Taxis, at Tenerife North Airport, are found in the taxi rank just outside the arrivals area of the terminal building. Passengers will arrive on the mezzanine level of the single terminal building, but the baggage reclaim carousels and other facilities for arriving passengers are found on the ground floor. Passengers departing from the airport will use one of the ten boarding gates on the upper floor of the terminal, or if on an inter-island flight, one of the six gates on the ground floor. Although a fairly large airport, passengers should not have too much trouble in finding their way around the building. Taxis are always available at the airport, therefore there is no need to reserve one in advance, and however, an advanced booking is possible. The telephone numbers to contact in regards to a taxi are as follows: 922 255 555 or 922 258 806. A number to call for further information is 922 635 114.
Taxis in Spain, and at Tenerife North Airport, operate on a metered system, which means that the kilometers traveled are recorded, and the taxi fare is calculated accordingly. All taxis should have a meter device, and passengers are entitled to ensure that it is turned on and in working condition. The taxi fare is made up of the price charged per kilometer traveled and any additional costs which may be applicable to the journey. There are two fare rates in use, and it depends on the time of day, as well as the day itself as to which tariff will apply. Taxi rates are cheaper from 06:00 to 22:00, on working days, and more expensive from 22:00 to 06:00, and on weekends and holidays. Additional charges will also be made for travelling to and from Tenerife Airport (airport fees), luggage loaded, callout charges and possibly for more than two people in the taxi.
When travelling from Tenerife Airport by taxi, it is always advised to discuss the average price of the taxi journey with the driver before leaving the airport, and if possible, find out from airport information staff, or from lists posted at the information desks, the average price of the taxi trip to your destination. Although taxi drivers are often reported to be friendly and honest, they are also known to overcharge. This is especially the case with tourists who do not know how to speak Spanish. It can therefore be beneficial to learn a few Spanish phrases useful when taking a taxi, and to find out the expected price beforehand. Only official Tenerife Airport taxis should be used, from the taxi rank at Tenerife North Airport.
The taxi fare to Santa Cruz during normal hours is around €16.00, and to Puerto de la Cruz about €30.00. To Laguna, it is about €10.00. Even though the island of Tenerife is the largest of the Canaries, tourists can travel just about anywhere by taxi, and still get an affordable rate, for example, travelling all the way across the island to Tenerife South Airport will only be approximately €72.00.
Within the cities of Tenerife, such as Santa Cruz, tourists will find taxis available at many locations, and even from the streets in busier city areas. The official and licensed Tenerife taxis can be easily recognized by their green light on the roof or window, and by their small plate displaying the initials SP on the rear bumper. Taxis are often preferred over buses as they provide a much quicker journey, because they do not make many stops along the way, and for their more precise delivery at the curb side of the drop-off destination.
Passengers travelling in larger groups at Tenerife North Airport may also consider reserving the services of a private transfer company. Although many people think that a private transfer is much more expensive than a taxi, they often even work out to be slightly cheaper, and are a very convenient way to travel for a number of reasons. A private transfer vehicle can accommodate more passengers than a taxi, therefore it is ideal for groups of travelers, and are well equipped to meet the needs of disabled passengers and passengers in need of a car seat for a small child. A taxi may not provide these services.
In general, taxis at Tenerife North Airport provide a reliable and convenient way to travel to any destination on the island, and the drivers are considered to be friendly and helpful. Another form of taxi becoming more popular in Tenerife is the tourist taxi, for those who would like to go sight-seeing. Tourist taxis offer a range of routes and itineraries from which to choose. Further information regarding taxi services at Tenerife North Airport is available from the information or tourism desks of the airport.
Taxi fares to & from Tenerife Los Rodeos Airport (TFN)
Taxi Transfer Customer Reviews
Available Transfer Options